This Week with The Experience NJ Team & Bill Alvarez & Anthony Coppola
Posted by Caroline Gosselin on Monday, December 19, 2022 at 3:43:23 PM
By Caroline Gosselin / December 19, 2022
Comment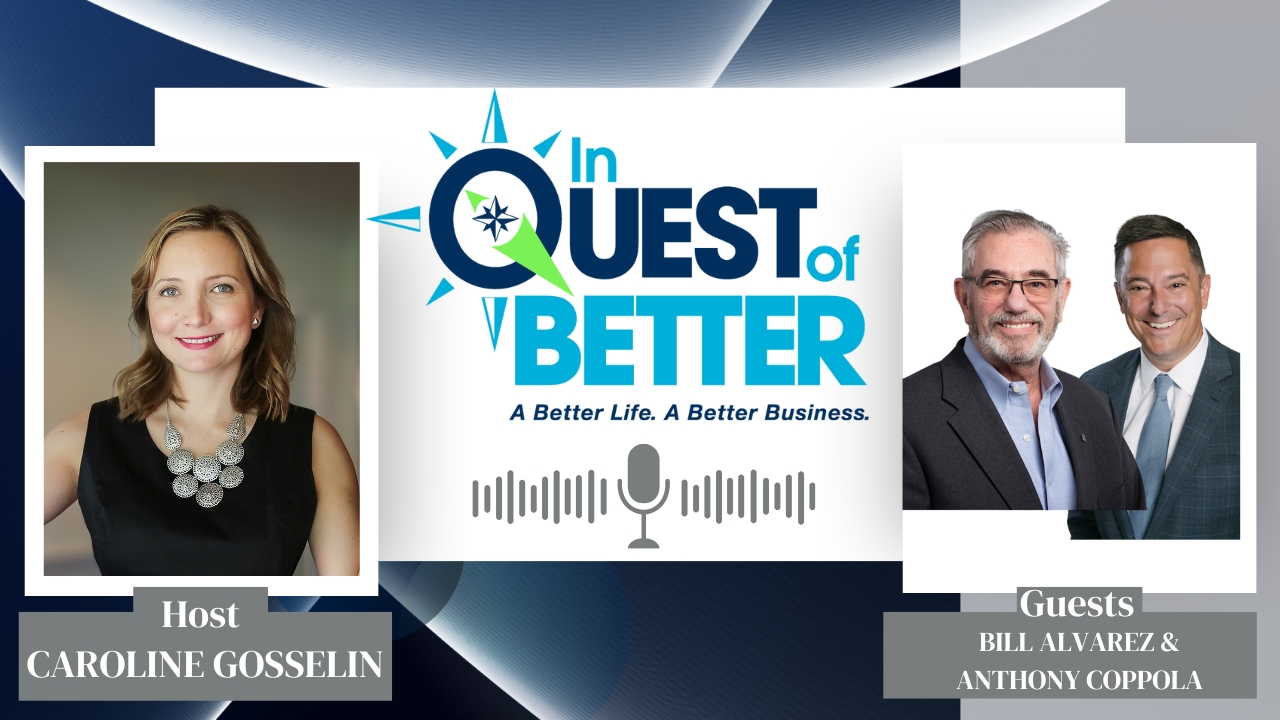 Watch the episode here:This Week with The Experience NJ Team & Bill Alvarez & Anthony Coppola - YouTube
This Week on the "In Quest of Better" podcast, we had the chance to speak with our Title Partners and Quest Conference Platinum Sponsor, Stewart Title.
Both, Bill Alvarez, Director of Sales and Anthony Coppola, New Jersey State Sales Manager, sat down and delved into the importance and often misunderstood "title" and why it is a crucial part of the home buying transaction. Stewart Title is a title services company which was founded 130 years ago and has since grown into one of the largest global title insurance companies and underwriters in the industry. They cover both residential and commercial sectors. With over 30 years' experience in underwriting, Bill's best piece of advice to his clients is, "Don't worry, we have the answer". As a former real estate agent himself, Bill offers a deeper personal connection with every transaction. Anthony joined Stewart Title this year, but has been in the field since a young age as his father owned and operated a company as he was growing up. He recollects his very first day creating a database and photocopying files for his father's company back in the day.
By watching his father grow his business through his own personal development working at various top firms in the industry over the years, Anthony places an importance on "relationships over sales". He wants clients to do business because they WANT to do business with you, not because they HAVE to. Many agents have the same question, what is title? Put simply, Stewart Title researches the background of a property to ensure there are no claims against it, so that homeowners can have the peace of mind they own the property free and clear will have the ability to sell without issue in the future. Title insurance protects real estate owners and lenders against any property loss or damage they might experience because of liens, encumbrances or defects in the title to the property.
Stewart is also a very tech heavy firm which is one of the first in the industry to use CERTIFID on all their transactions to protect their customers. Losses tied to real estate fraud reached more than $200+ million a year - so this is crucial! Be sure to check out this week's episode with Bill and Anthony! And don't forget to register for our Quest Real Estate Conference on October 1st at the Short Hills Hilton. You are not going to want to miss this event with top coaches, agents, teams and influencers in the real estate industry: www.inquestofbetter.com.
Follow Bill:
LinkedIn:https://www.linkedin.com/in/billalvarez/
Follow Anthony:
Instagram: @arcoppolajr
LinkedIn: https://www.linkedin.com/in/anthonyrc...
Follow Stewart Title:
Facebook: @StewartTitleCo
Instagram: @stewarttitleco
And don't forget to follow us:
Linked in: https://www.linkedin.com/in/carolineg...
Instagram: @inquestofbetter
Facebook: @Inquestofbetter
For more information on the Quest Conference: https://inquestobetter.com