June 2022 NJ Monthly Market Update: Is the Housing Market Correcting?
Posted by Caroline Gosselin on Tuesday, July 5, 2022 at 11:20 AM
By Caroline Gosselin / July 5, 2022
Comment
Our #1 job as agents is to inform our clients so they can make the right decisions for them and their families. Headlines do more to terrify than clarify! So, today with this blog, we are going to touch on some of the hottest topics in real estate right now. We aim to clarify and break down some of these headlines.
We are at the end of June, almost halfway through the year, and we're starting to see a little bit of a shift in the market. Let's explore what is causing the shift.
ARE WE IN A HOUSING MARKET CORRECTION?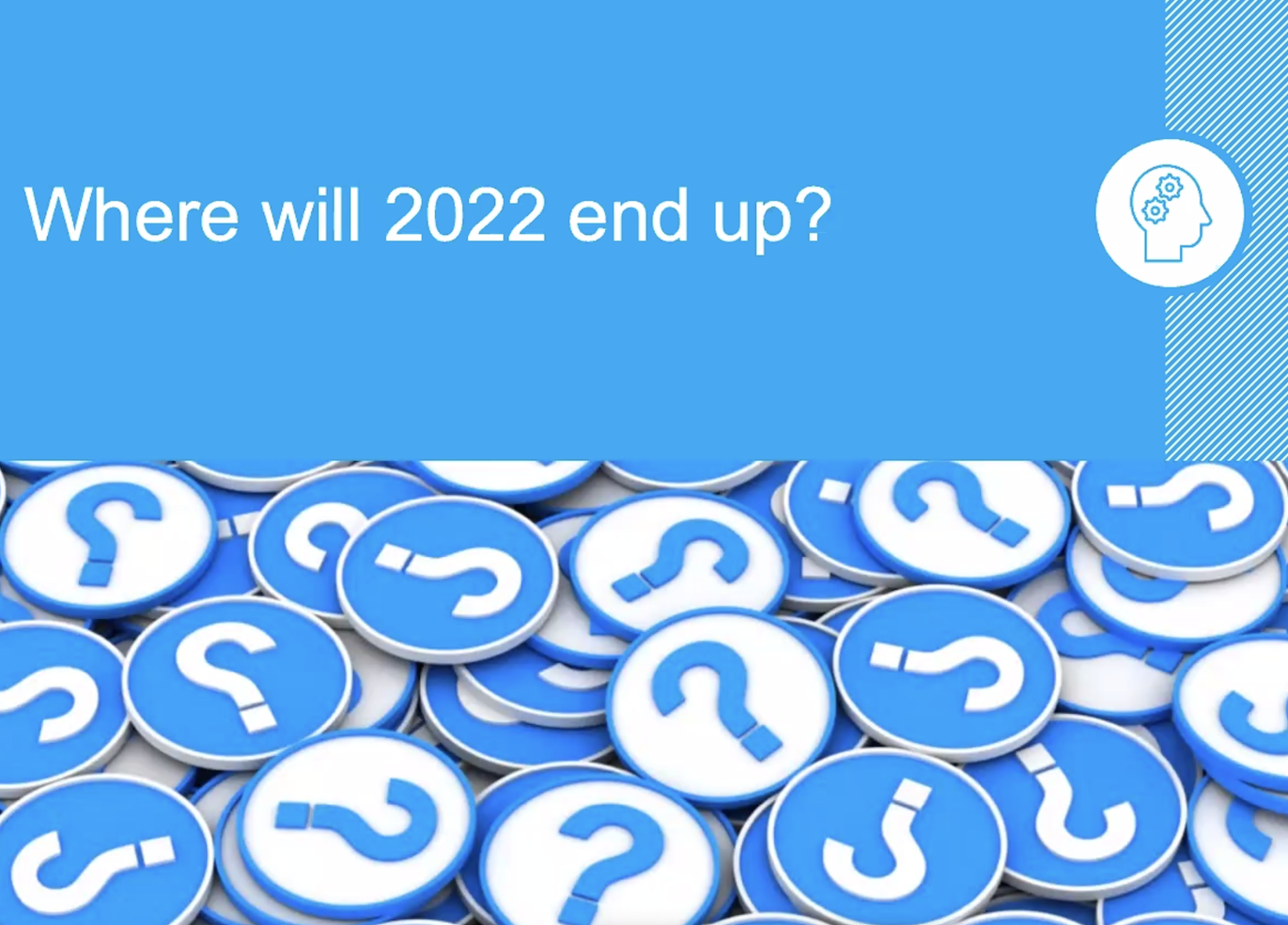 Whether it is "Rising interest rates" or "Existing home sales are down" or "Are we in a market correction?" or "Has the real estate market peaked?," … all of these headlines make people concerned. So, are we in a housing market correction? Most experts are saying NO.
Why is that?
DEMAND is GOING back to PRE-PANDEMIC LEVELS
Below is a look at ShowingTime (the system/program most Realtors use to schedule showings for their listings) going all the way back to the beginning of 2019 and the first couple of months of 2020 - which we can call "pre-pandemic". The blue section is everything since the pandemic hit, up until the most recent information. We are clearly heading back to pre-pandemic level demandLet's not forget that 2017, 2018 and 2019 were great years in residential real estate in this country.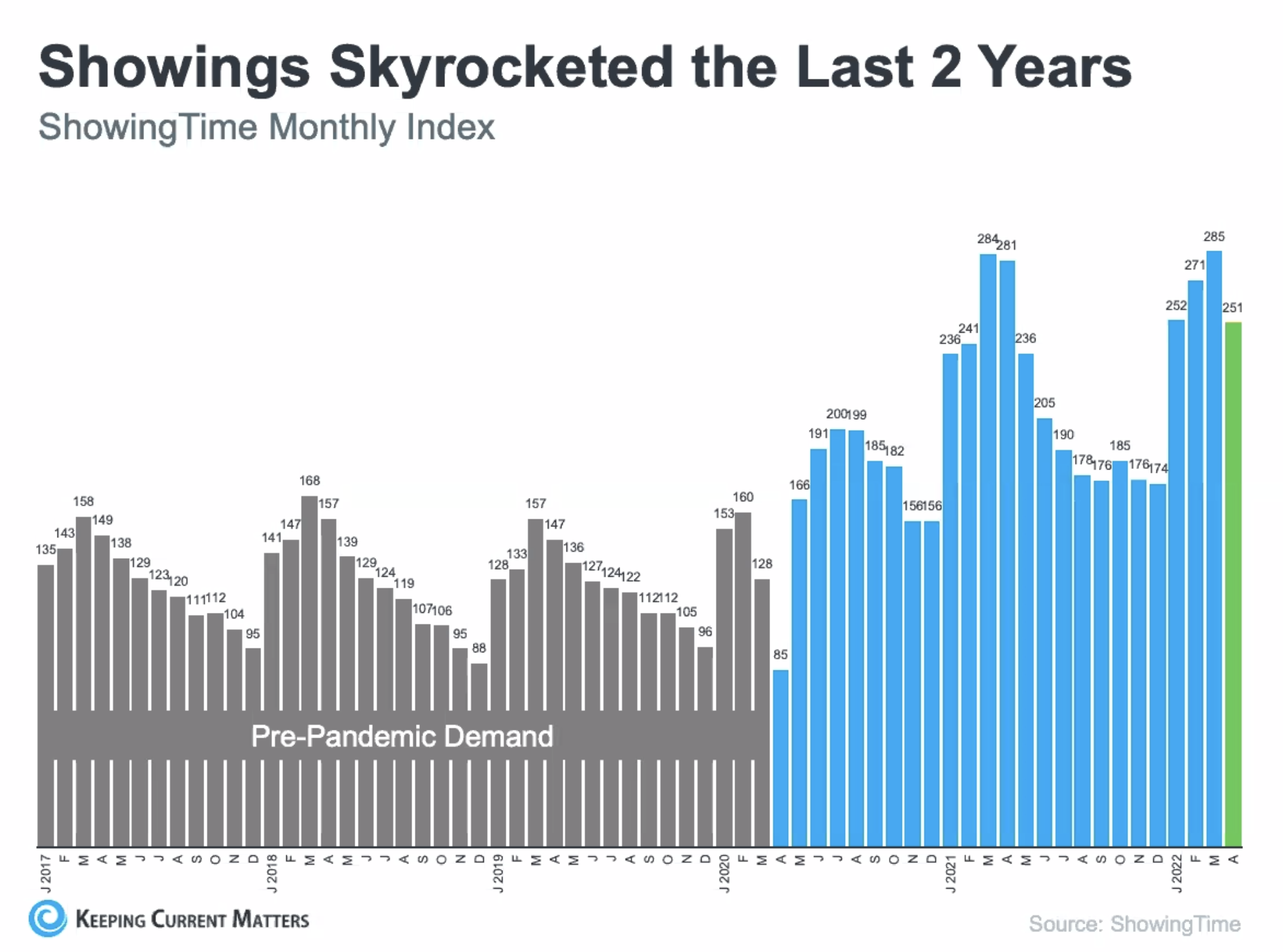 EXISTING HOME SALES ARE DOWN
As of April, we seem to be heading back somewhere in the neighborhood of where we were pre-pandemic when sales were at 5.5 or 5.3 million. Most recently in April, seasonally adjusted, we are at 5.6 million units in existing home sales. If you were to look at where we have been in this market and where we are - it might not be a white hot market anymore, but it is still a hot market right now.
KEEP HISTORICAL MORTGAGE RATES IN PERSPECTIVE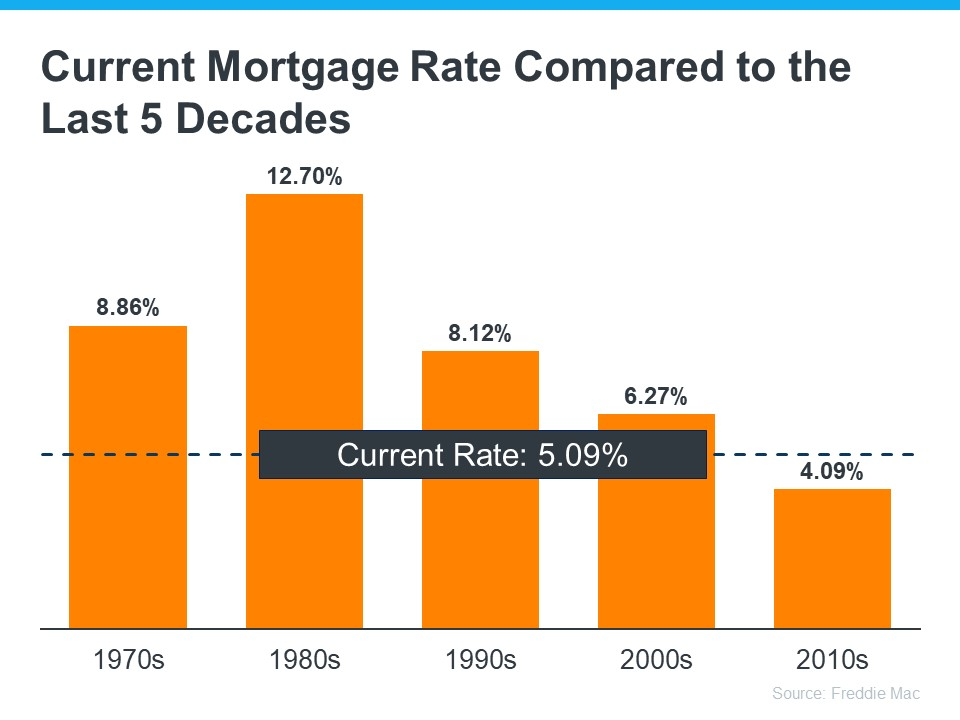 In the past few months, we've seen a quick rise in mortgage rates. Today, the average 30 year fixed is at 5.09 percent. We wrapped up the year with 3.1 percent in the average 30 year fixed. 5.09 percent is higher than we've been for the last decade, but below what we've seen in previous decades… going all the way back to the seventies. For anybody that's been around in this business for some time, it is still a very good rate. It's all about perspective.
Mike Fratantoni, Chief Economist at the Mortgage Bankers Association has said: "Mortgage rates are likely to plateau near current levels." We can't tell you if it's a peak, but it's plateauing. Obviously, we don't want to see mortgage rates going much higher as it eats into affordability, and purchasing power.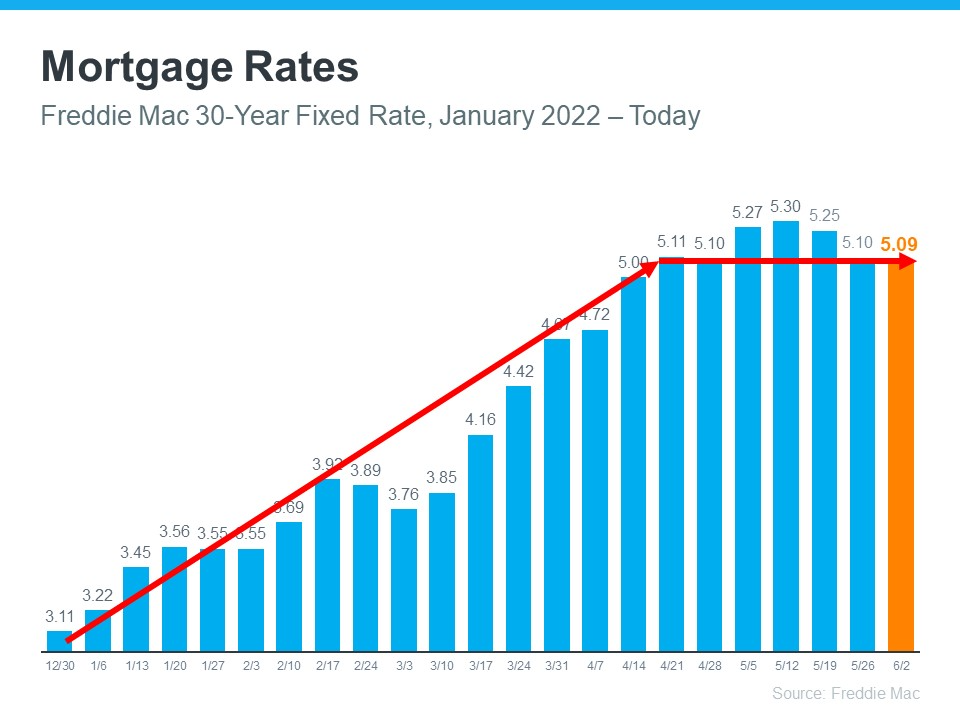 THERE IS STILL A HOUSING SHORTAGE
Experts don't believe the market is in a bubble or a crash is in the cards, like during the Great Recession. The nation is still suffering from a housing shortage that has reached crisis proportions at a time when many millennials are reaching the age when they start to consider home ownership. They are the second largest generation behind the baby boomers. They will be driving demand. We don't have the number of homes on the market for the number of people that want to buy them. We have a big supply issue. That's not going away tomorrow. That lack of supply is what is keeping an upward pressure on prices across the country.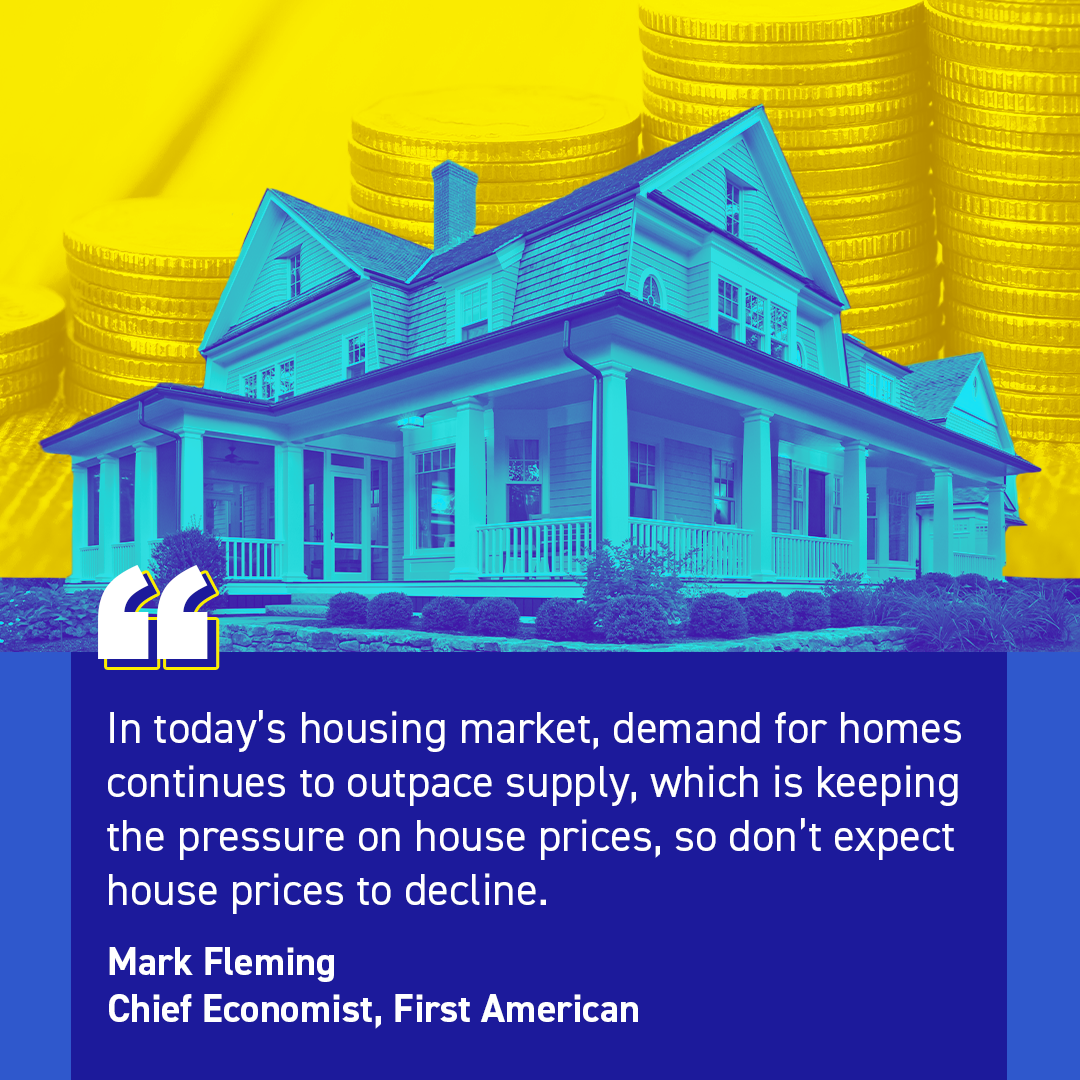 VOLATILITY IS CAUSING UNCERTAINTY
Sam Khater, the Chief Economist of Freddie Mac's Economic and Housing Research division said this: "Mortgage rates continue to inch downward this week, but are still significantly higher than last year, affecting affordability and purchase demand. Heading into the summer, the potential homebuyer pool has shrunk, but supply is on the rise and this points to the housing market normalizing." In May, he said: "Economic uncertainty is causing mortgage rate volatility." And I think that's been the story up until now. There is a lot of economic uncertainty with inflation, instability in the world and what the Fed is doing."
Once we are past this rate spike and associated volatility, the Mortgage Bankers Association has said they expect that potential homebuyers may be more willing to reenter the market." A rising rate environment might have the ability to take people off the fence. Some will say, "We're not going to do it," and some say, "We're going to get in before it goes any higher." But, as rates plateau, this volatility will subside, and they expect more potential homebuyers to be willing to enter the market at this time.
RECESSION DOES NOT MEAN HOUSING CRASH
Recession is defined by the National Bureau of Economic Research as a significant decline in economic activity spreading across the economy lasting more than a few months. The technical definition of a "correction" of any sort is a decline of 10 percent or greater in the price of a security asset or financial market. If you go with this definition of a correction, we're not in a housing market correction.
Many experts are forecasting almost nine percent appreciation in residential real estate this year. If you think about that historically, we've seen about 3.8 percent appreciation in homes in this country year over year, but this shot way up in 2020 and 2021. These two years have been an anomaly in real estate.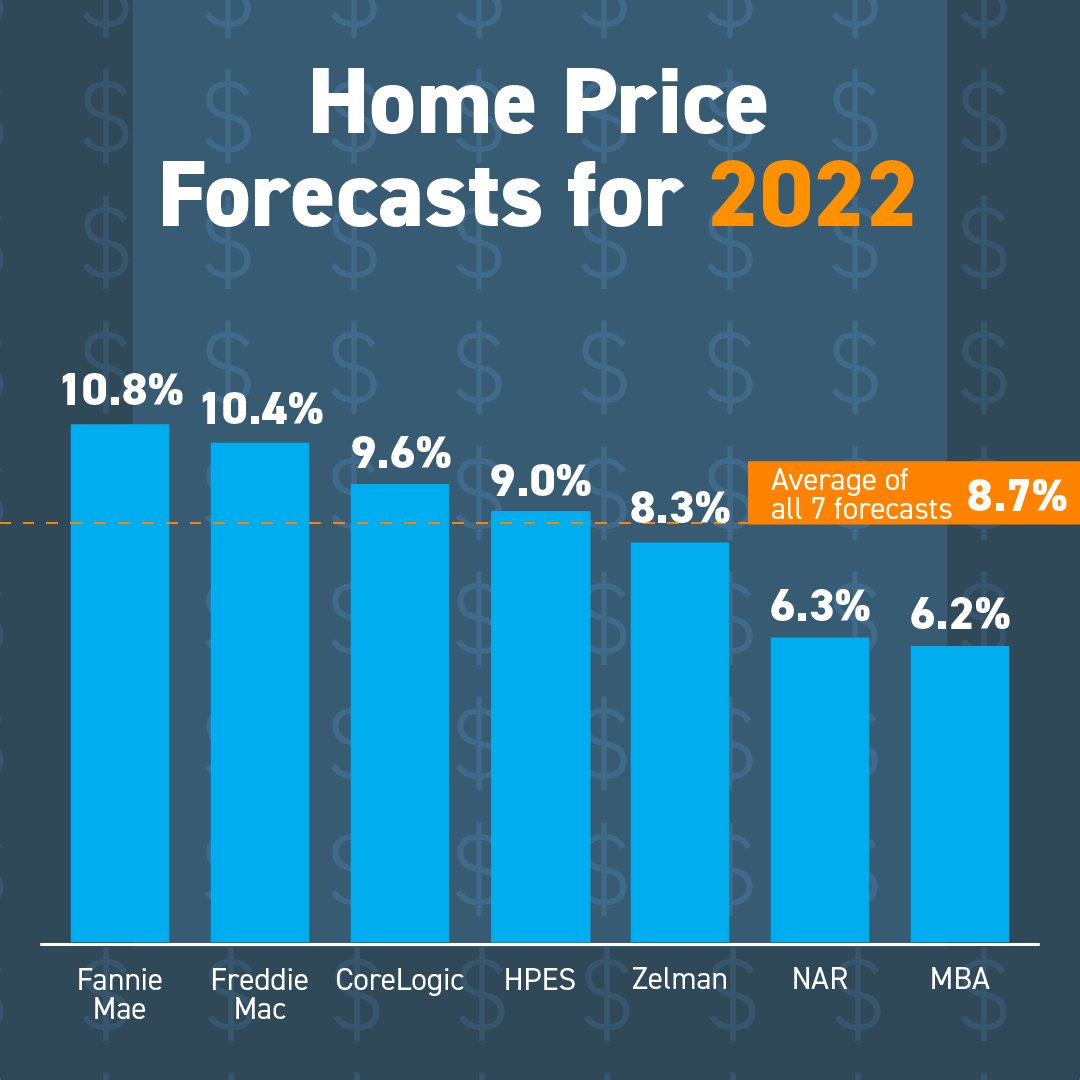 The more accurate phrase to describe the market right now comes from Danielle Hale from Realtor.com: "The housing market is at a turning point. We're starting to see signs of a new direction, but the ball is still in the sellers' courts in most housing markets." In just about every market we know, there are still more buyers than there are available homes for sale.
Every time a homeowner hears of a "recession", they hear "housing crisis" because of what happened back in 2008 - but historically that has not been the case.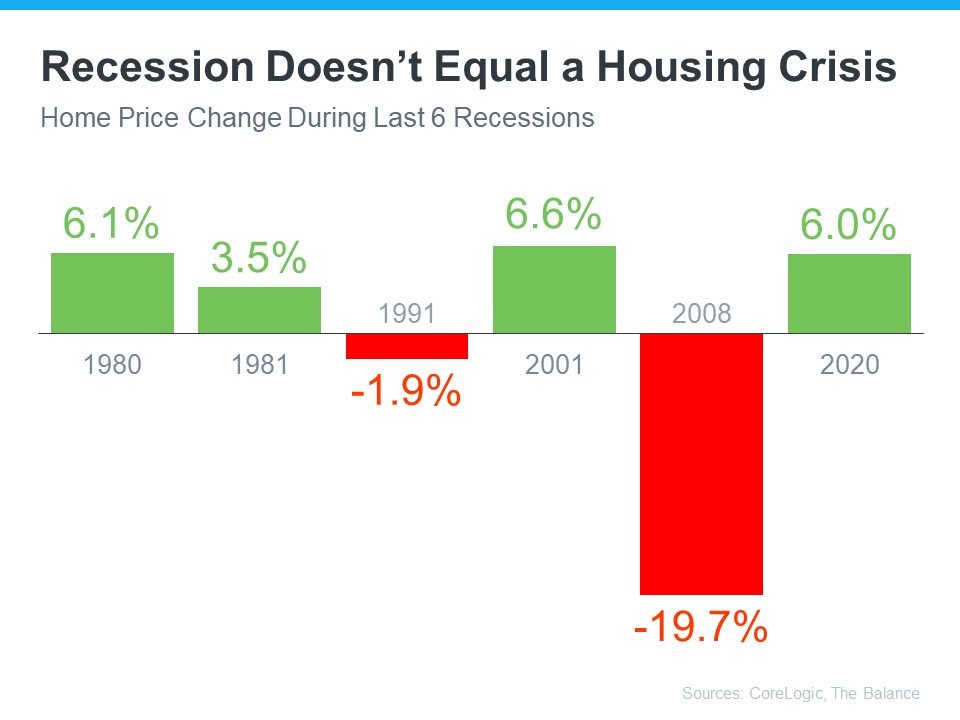 KCM did a study where they went back to the early eighties to prove this.There have been six recessions in this country and four out of the six times home prices actually appreciated. Only two times did they depreciate: once in the early nineties, when they went down less than two percent which is considered marginal depreciation. But, everybody remembers 2008 when homes lost almost 20 percent value and a lot of people were hurt then and had to make decisions on a short sale, deed in lieu or a foreclosure. It left a mark.
For those who are homeowners - when you own a home and prices are rising, that means you are building equity. A recent quote from Shivani Peterson, Mortgage Expert states: "If you're looking to buy a home, I would still recommend you do so, even at higher interest rates because we have no reason to believe that home prices will stop appreciating. Home values going up is only a problem if you're trying to buy. When you own, it's a gift."
So all this to say that there are many variables, but if you truly dig deeper than the headlines suggest, you will find a lot of good data to support that we are in a healthy market. Furthermore we are hoping the upcoming uptick in supply will start getting some "on the fence" buyers back in the arena which will further serve to help normalize the market.