In Quest of Better & Michael LaFido, Founder of the Marketing Luxury Group
Posted by Caroline Gosselin on Monday, December 19, 2022 at 3:40:59 PM
By Caroline Gosselin / December 19, 2022
Comment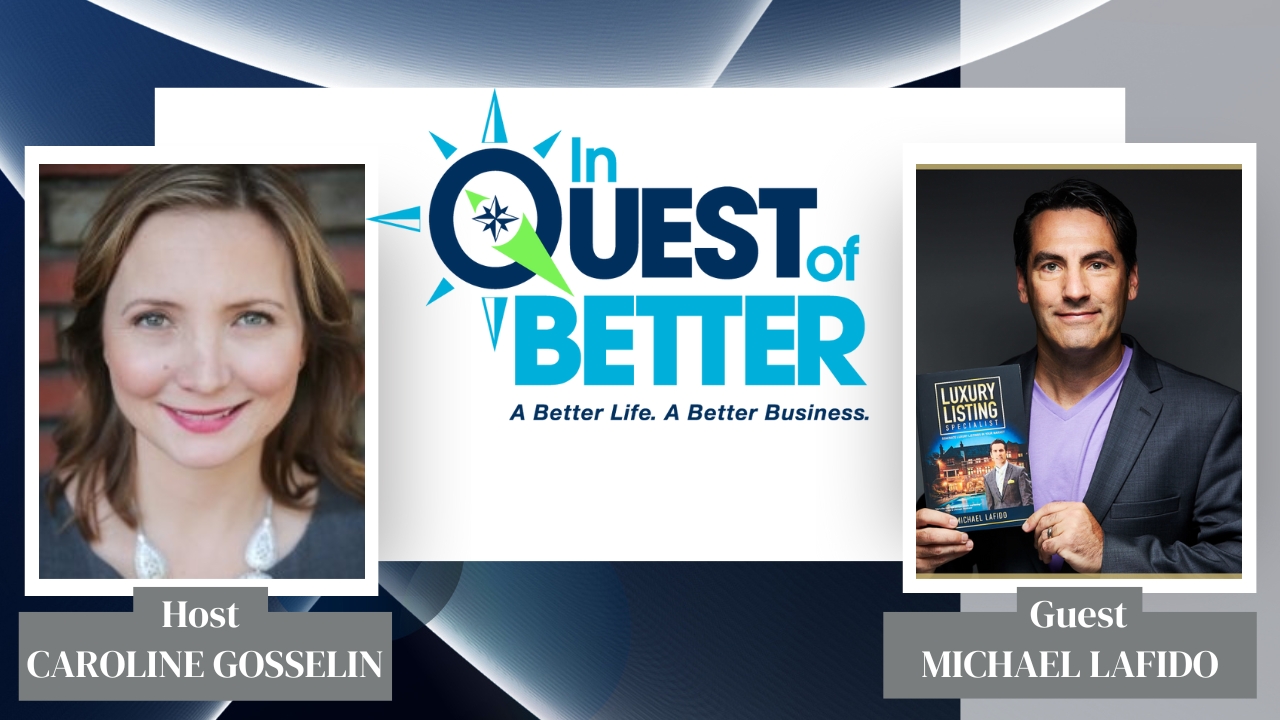 Watch episode here: In Quest of Better & Michael LaFido, Founder of the Marketing Luxury Group - YouTube
This Week on the "In Quest of Better" podcast, we had the pleasure of speaking with Michael LaFido, Founder of the Marketing Luxury Group. Michael serves his luxury real estate clientele in the Chicagoland area. We were able to touch on a few topics, including the current market conditions, the definition of luxury, the difference between high caliber marketing VS traditional marketing, the importance of a 1st impression, and his 200th podcast episode where he interviewed Billionaire Glenn Stearns on entrepreneurship, grit and hustle.
We also discussed the nationally recognized luxury designation course for real estate agents which is known as Luxury Listing Specialist (LUXE) which Michael created. This designation establishes an in-depth and detailed set of standards for agents that represent luxury homes. The trainings are based on the same principles Michael outlines in his book, "Luxury Listing Specialist" that he teaches to agents across the world. Michael was awarded the 2019 MVP (Most Valued Partner) by "Who's Who in Luxury Real Estate" (www.LuxuryRealEstate.com). His methods are being considered "The New Standard" for luxury home marketing. Michael also does advising and coaching and assists other real estate agents, brokers, and luxury homeowners by providing world class services including consulting, lifestyle marketing, public relations, and coaching.
If you loved what you heard from Michael, be sure to check out the "In Quest of Better" conference October 1st at the Hilton Short Hills, NJ.
For more information: https://inquestobetter.com
For more information about Michael LaFido:
Follow him on
Instagram: @ realmichaellafido
Facebook: @ lafido www.michaellafido.com
Check out his podcast and the upcoming 200th episode @: Luxury Listing Specialist - Dominate High End Listings In Any Market (podbean.com)