The 25 Coolest Towns in America to Visit this year! (we made the list!)
Posted by Caroline Gosselin on Thursday, December 9, 2021 at 4:36 PM
By Caroline Gosselin / December 9, 2021
Comment
The Matador Network has come up with a list of the 25 Coolest Town in America and our town, Maplewood, made the list!
Of course we already knew it was one of the coolest towns in America but to be recognized for it feels pretty good!
Maplewood is THE BOMB. And honestly, our sister-town of South Orange should have made the list as well as we are basically ONE town. Though the locals can't agree if our acronym should be MAP/SO or SO/MA and both are used frequently!
Just like the article mentions, our town offers so much, beautiful parks , great shops, delicious restaurants , a Jitney service for our commuters, beautiful housing stock, annual town wide events, all while being a very welcoming and diverse community!
You will love it here, come see for yourself! We would be happy to set up a town tour to show you our very favorite spots! Schedule a tour here.
Scroll below for a great collection of photos of our town shot by local resident and photographer Jamie Meier of Live Love Lens photography.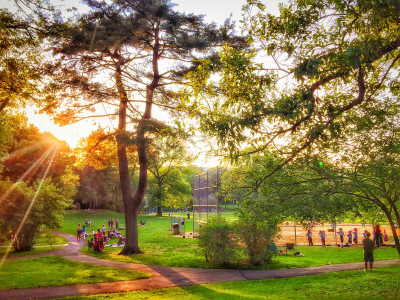 Check out all 25 featured towns here.
Search for homes in Maplewood here.