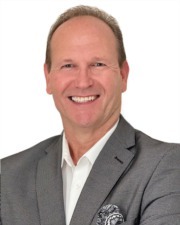 Cornelius "Neil" Guth joined The Experience NJ Team at EXP Realty in 2022. Neil's interest in Real Estate started at an early age.  He worked in both the mortgage and construction industry and was a carpenter by trade.  He is a "DIY - Guy" around his family's home but will always seek out a professional when the task calls for it.
 A graduate of Montclair State University with a Bachelor of Science, Business Administration with concentrations in Marketing / Management provided him with a solid foundation of organizational skills necessary not only to negotiate on his clients' behalf but manage the timetable of tasks during the transaction such as lawyers, inspections, appraisals as well as handle all necessary documentation to get to the closing table in a timely fashion.
 Neil has been a lifelong resident of New Jersey, specifically in Bergen and Essex counties, his family now resides in Millburn NJ.  As a former Director of Operations for a clothing manufacturer based in New York City, he has a track record of developing and implementing successful strategies, programs and systems resulting in efficient management for his company's retail customers.
 Neil has applied those same principles for his real estate clients.
 When you are looking for a home, you need someone who knows the towns you are interested in and can work with you to find the right home, including all the neighborhood amenities that matter to you most and negotiate a great deal for you.  Good school system, commutability, a desirable downtown district and of course the essential criteria. Communication and coordination of the tasks during the buying process will make your experience seamless from contract to closing & beyond.
 If selling, you need a team to present your home in the best possibly way by suggesting ways to enhance your home through making selected repairs and improvements and then give it the best exposure possible - we excel at this! Once under contract, we keep the flow of work and information to all parties required to ensure a timely closing.
 Neil is also a real estate investor who has a creative eye when it pertains to home renovations, architecture and landscape design. He can see flaws both major and minor and advise clients to proceed with caution.
You can be confident knowing that you will be working with a person who is pleasant, professional, enthusiastic and organized.  A person who will understand his client's needs, and who is going to work hard for them.
Whether you are looking for a new home or thinking about selling your current home, Neil will put his expertise to work to provide you guidance and advice on what you need to know to make the best possible decision for your real estate needs.
 Neil looks forward to having the opportunity to serve you.